Neurophysiology and Clinical Neurophysiology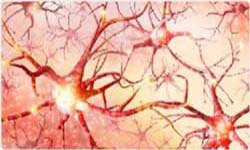 Submit Abstract
Register Now
Neurophysiology: The physiology of nervous system is concerned with investigation of function in central and peripheral nervous system. A primary device which is used in neurophysiology is electrophysiological recordings such as patch clamp, voltage clamp and recording of local field unit. Neurophysiology is mostly studied since 4000 B.C. It is a branch which also includes neuroscience. Both neuron physiology and neuroscience combine with each other to know the function.
Clinical Neurophysiology:
It is area of study through which bioelectrical activity is recorded it may be spontaneous or stimulated. Mostly encompasses both pathophysiology and clinical methods used to diagnose the disease in central and peripheral nervous system. Tests are conducted based on electrical functions of brain, spinal cord and nerves in limb and muscles. Electromyography, electroencephalography, evoked potential and polysomnography are used clinical neurophysiology. Total monitoring of electrical activity in neurons is checked.
Treatment for Seizures and Abnormalities
Experimental Neurophysiology
Neurophysiology of Pain
Systemic Neurophysiology
Related Conference of
Neurophysiology and Clinical Neurophysiology
Neurophysiology and Clinical Neurophysiology
Conference Speakers
Recommended
Sessions
Related
Journals
Are you
interested

in